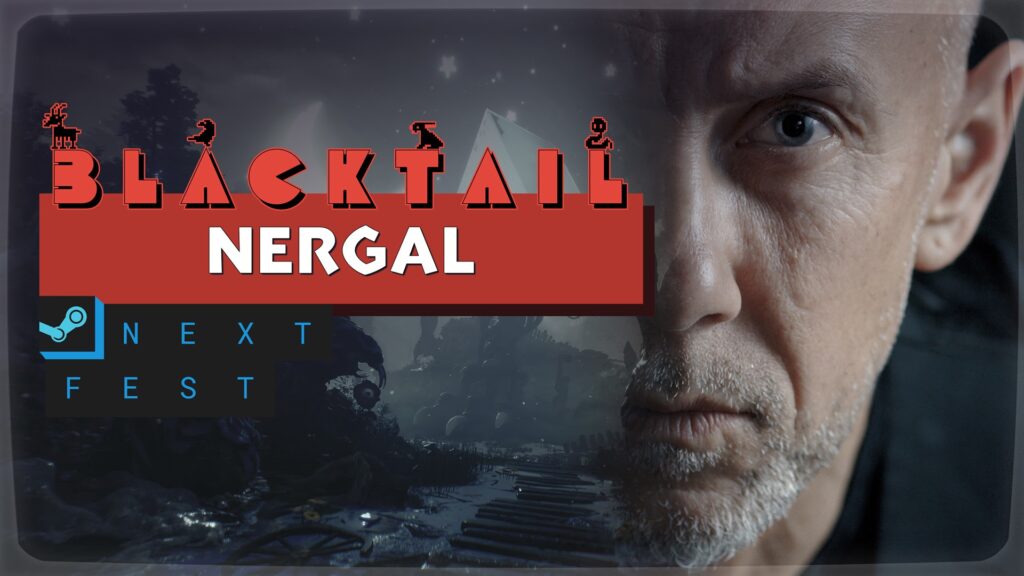 Create the myth of Baba Yaga in the New Steam Next Fest BLACKTAIL Demo
Explore the surreal fairy-tale world of BLACKTAIL and embrace your inner witch in this new limited-time two hour demo for the first time available on PC.
Kraków, Poland—February 17, 2022—THE PARASIGHT team is excited to share that an extended demo for their surreal first-person action-adventure title BLACKTAIL will be available to PC players for the first time, February 21 during Steam Next Fest. In BLACKTAIL, you tell your own origin story as the witch of the woods. You are Yaga, a 16-year-old girl accused of witchcraft and expelled from an early medieval Slavic settlement. Discover Yaga's story and guide her along the path to become a fearsome guardian of the forest or the dark legend that haunts children's nightmares.
Adam "Nergal" Darski, frontman of extreme metal band Behemoth, joins the fest.
Watch the Steam demo teaser to learn more.
First impressions for BLACKTAIL previously seen on sites like IGN, Screen Rant, and Gaming Trend sampled an early version of this demo during the ID@Xbox Winter Game Fest Demo event as part of Geoff Keighley's The Game Awards celebration. Now, the extended BLACKTAIL Steam demo features a feast of new content for witches seeking to explore the dark and mysterious woods. Featuring new areas, skills, fights, and more, the Steam Next Fest BLACKTAIL demo holds more than two hours of dark, surreal adventure for players to explore.
This demo showcases new skills and combat abilities not shown before. In BLACKTAIL, morality plays a big role in the way the story unfolds, how the world reacts to Yaga, and how skills work—many abilities are modified based on Yaga's morality. The new Hocus melee attack, for example, will add either the Leech (health drain) or Sunlight (stun) based on whether Yaga is on the path to evil or good. Likewise, a new Broom area-of-effect ability will focus on damage or crowd-control depending on Yaga's choices. Both of these abilities, and later upgrades that modify them further, are integral to BLACKTAIL's close-quarters combat.
New collectibles have been scattered throughout the forest—see if you can find all the toads and Boboks. Demo players can also explore the in-game almanac, new inventory system, Morality Tags and Log, and a brand new Easter egg mini-game. This BLACKTAIL demo is only planned to be available during Steam Next Fest.
BLACKTAIL is planned to release later this year on PC, Xbox Series X/S, and PlayStation 5. Follow THE PARASIGHT on Twitter, Facebook, and Instagram, website, and Discord to get the latest BLACKTAIL development updates.