News
7 March 2023
BLACKTAIL – Accolades Trailer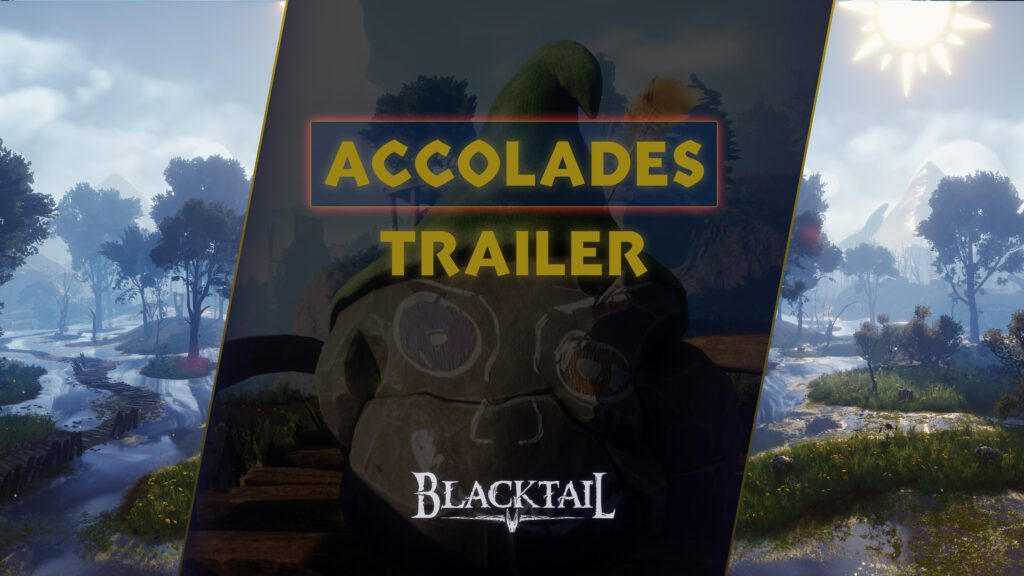 Reviews prove the community feels the love and dedication our team poured into BLACKTAIL. We're absolutely ecstatic by the vibrant and positive reception of our game. To celebrate it, we've prepared a special video featuring the media's impressions.
Let the Accolades Trailer lead you down the forest's path and start your adventure!
---
15 December 2022
Off to a great adventure we are – BLACKTAIL is out now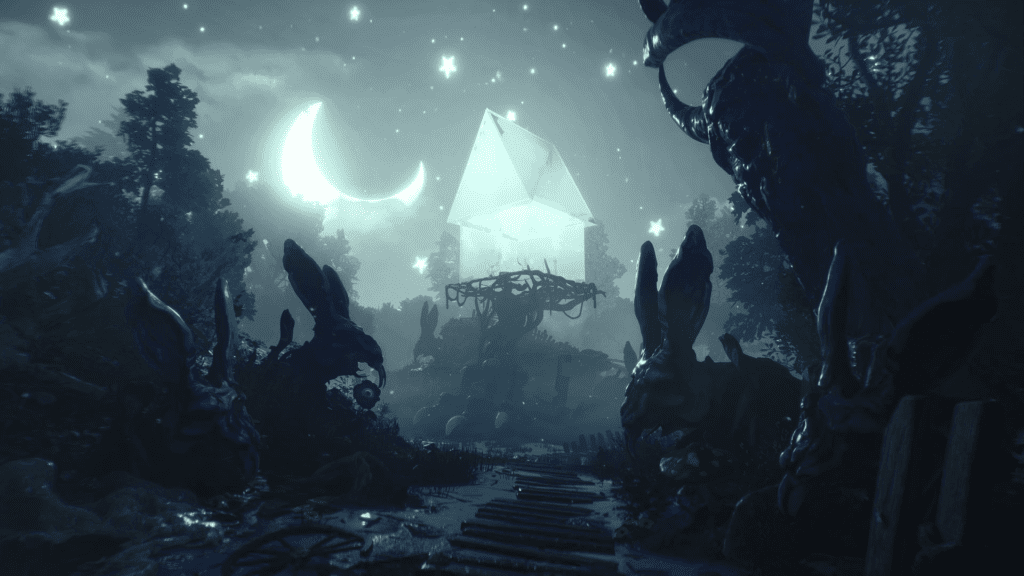 We are thrilled to announce the release of our surreal, first-person action-adventure game. Available on PC, Xbox X|S and PlayStation 5, the eerie woods of BLACKTAIL are now wide awake with a dark and poignant tale for you to set in motion. Let the Launch Trailer lead you down the forest's path and start your adventure.
---
13 December 2022
Behind the Scenes – this is how legends come to life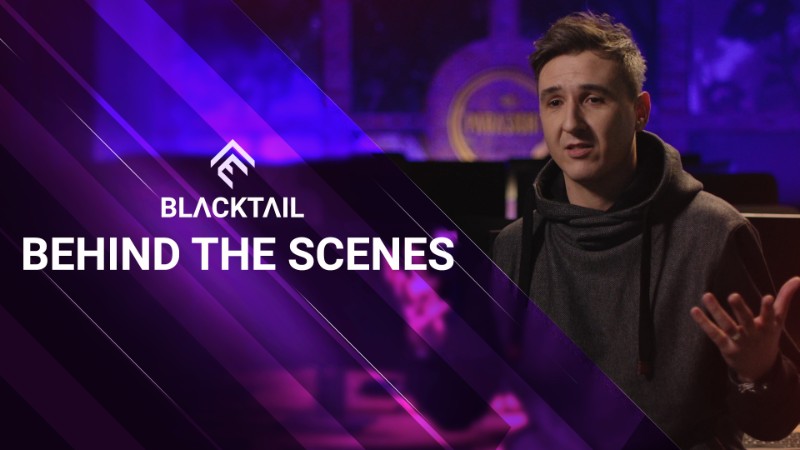 Join the team beyond Yaga's adventure. A true reflection of how the studio's ideas developed into this magical and intriguing, surreal fairy-tale world, and also breaks down the fourth wall by adding BLACKTAIL's two most distinctive characters to the video – The Black Cat (Nergal, Behemoth's frontman) and The Voice (Avalon Penrose, known for playing Megaera in Hades).
---
12 December 2022
The voices of BLACKTAIL revealed!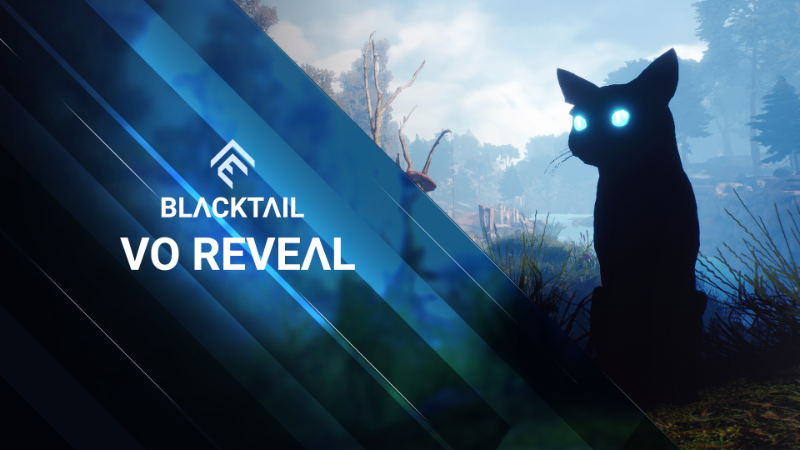 We're thrilled to share with you the talented cast that brings to life the iconic characters of BLACKTAIL.
Read the combined interview with Valerie Rose Lohman (known from What Remains of Edith Finch, Wolfenstein Youngblood) and Avalon Penrose (known for playing Megaera in Hades), BLACKTAIL's Yaga and The Voice respectively, and watch Nergal (Behemoth's front man) step into The Black Cat's role.
---
8 November 2022
Prepare for BLACKTAIL's December 15 release with the new Gameplay Overview Trailer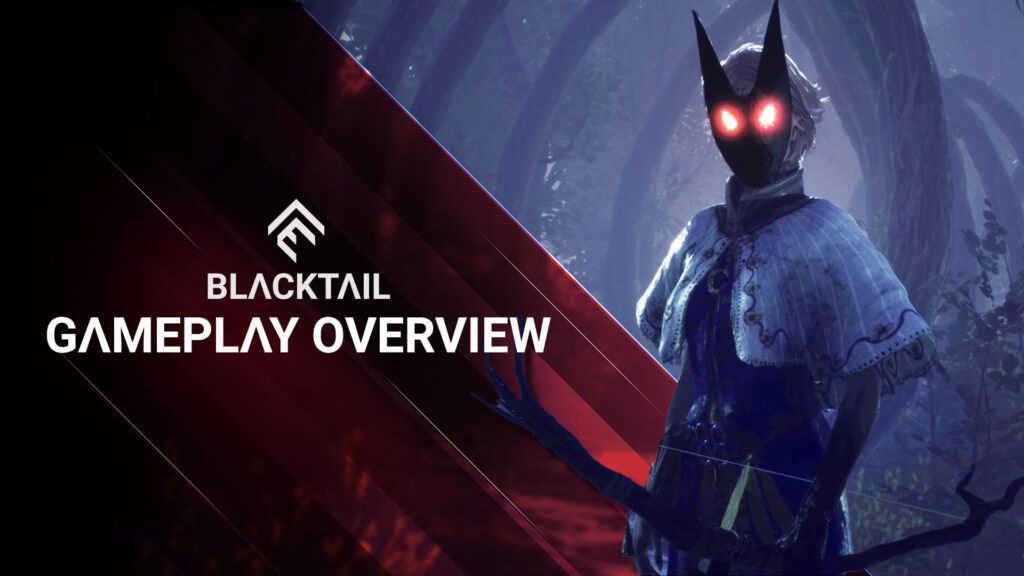 The New Gameplay Overview Trailer not only introduces BLACKTAIL's story inspired by Slavic legends, but also never before seen gameplay footage, Yaga's magical abilities and presents plenty of previously unrevealed locations and characters.
---
23 August 2022
Eerie new trailer at Opening Night Live announces release window and opens pre-orders on Steam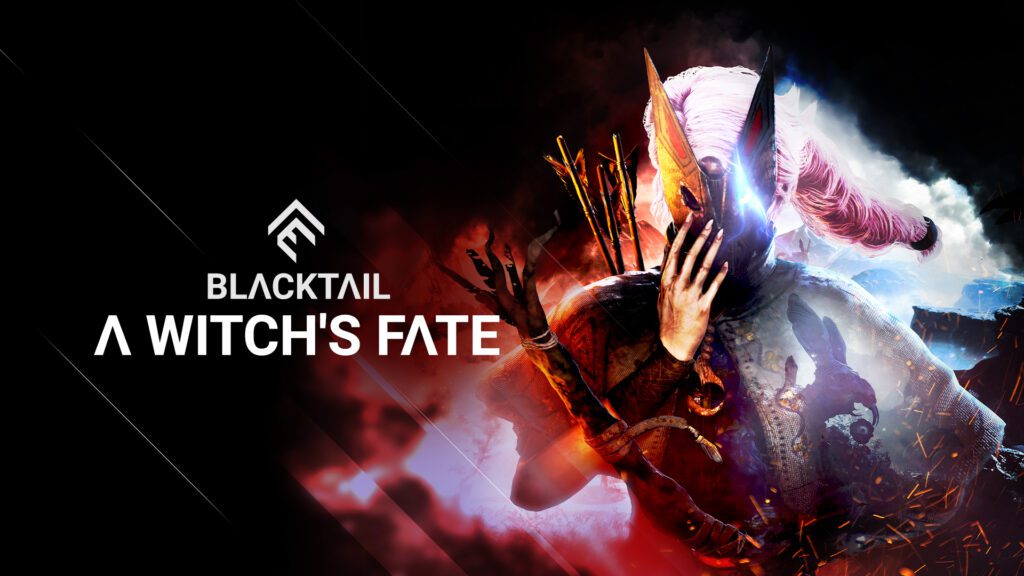 Coming this winter on PC, PlayStation 5 and Xbox Series X|S, BLACKTAIL is already available to pre-order on Steam. Catch a glimpse of its grim storytelling in today's trailer, following its premiere during Gamescom's Opening Night Live 2022!
---
4 May 2022
Focus Entertainment teams up with THE PARASIGHT studio to publish the enchanting BLACKTAIL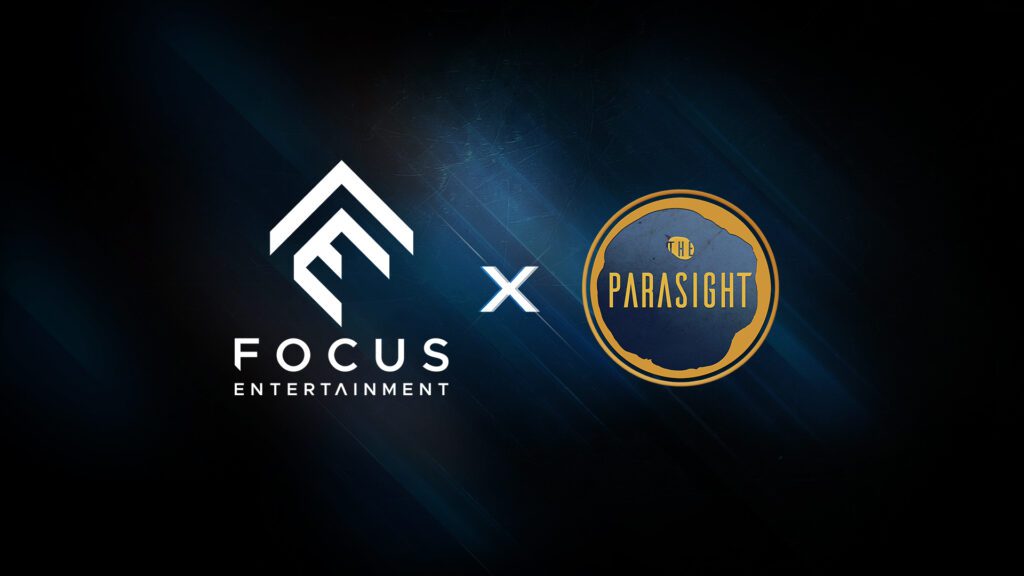 Focus Entertainment announces today that it will be the publisher of BLACKTAIL, developed by the talented Polish studio THE PARASIGHT. Composed of passionate industry veterans, THE PARASIGHT aims to offer games that uncompromisingly combine original gameplay and rich narrative experiences.
---
21 February 2022
Behemoth's Nergal Hypes Up The Blacktail PC Demo Launch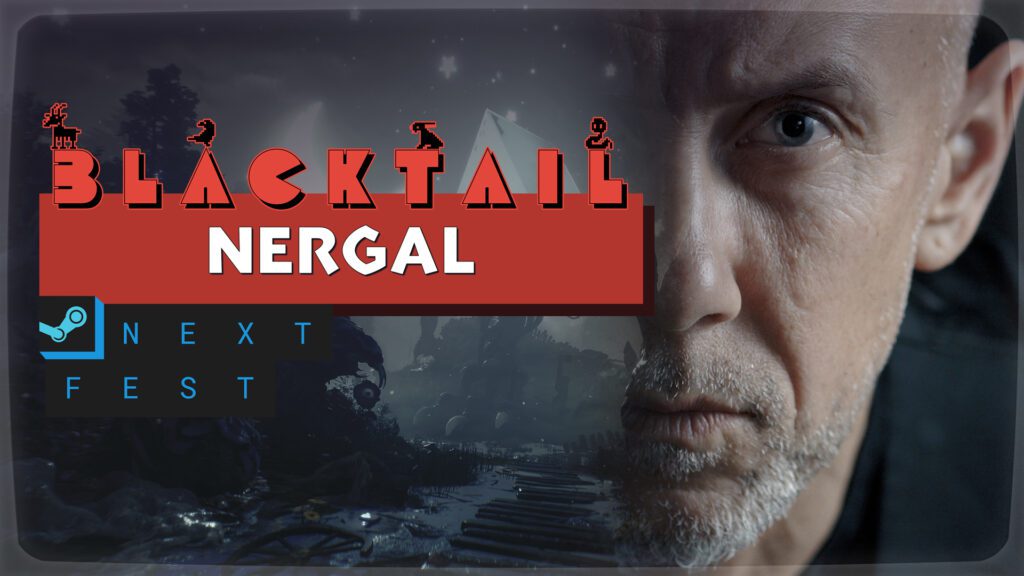 A demo for developer The Parasight's BLACKTAIL, a first-person surreal adventure game involving Slavic folklore and Baba Yaga, is releasing today during Steam Next Fest. To promote the launch, the Polish studio brought on the famous Polish musician Adam "Nergal" Darski of the metal band Behemoth.
Watch the BLACKTAIL | NERGAL – Demo Teaser
---
13 January 2022
THE PARASIGHT announces backing from tech giant TENCENT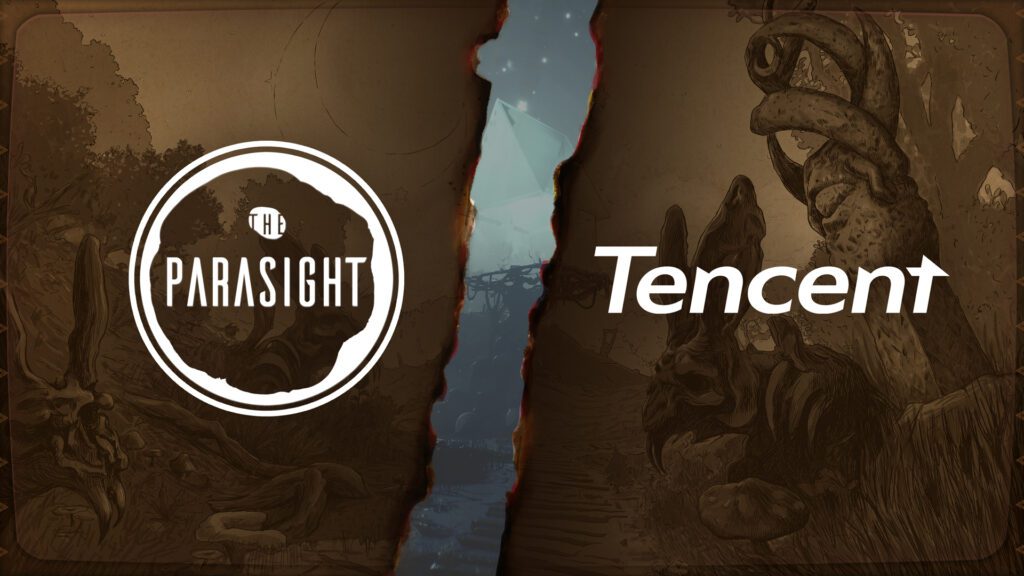 Independent developers and publishers have grown in recent times and many receive funding from major companies. Tencent is no stranger to the investing and acquisition world, as a leading international company. Today, as Parasight celebrates its second anniversary, it has announced that Tencent is now a minority investor. THE PARASIGHT is currently working on Blacktail, an upcoming title based on Slavic folklore.
---
12 January 2022
BLACKTAIL in "most anticipated games of 2022" category according to HeyBox community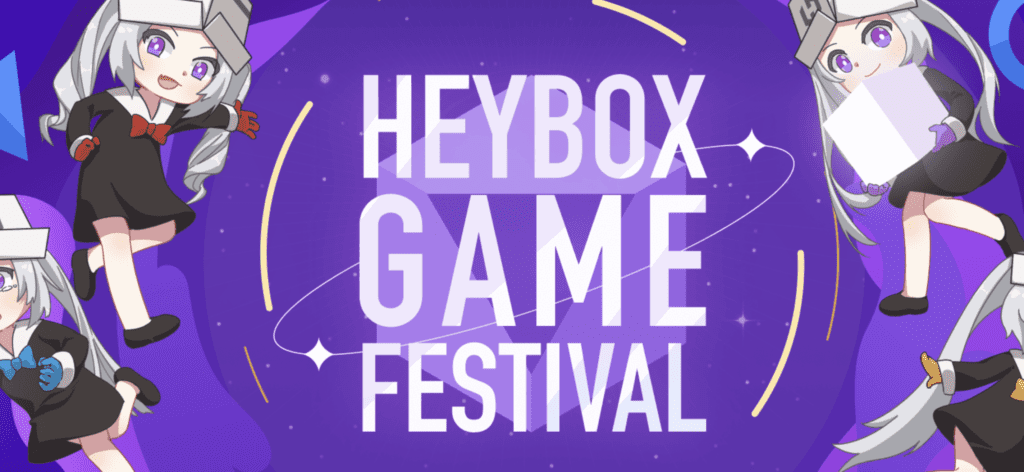 HeyBox is the largest Steam players community in China, with more than 30 million registered players. BLACKTAIL has been featured on HeyBox Game Festival's Steam landing page in "most anticipated games of 2022" category together with ELDEN RING, God Of War, and The Lord of the Rings™: Gollum™.
---
15 December 2021
GOG has highlighted BLACKTAIL as one of the most promising games of 2022!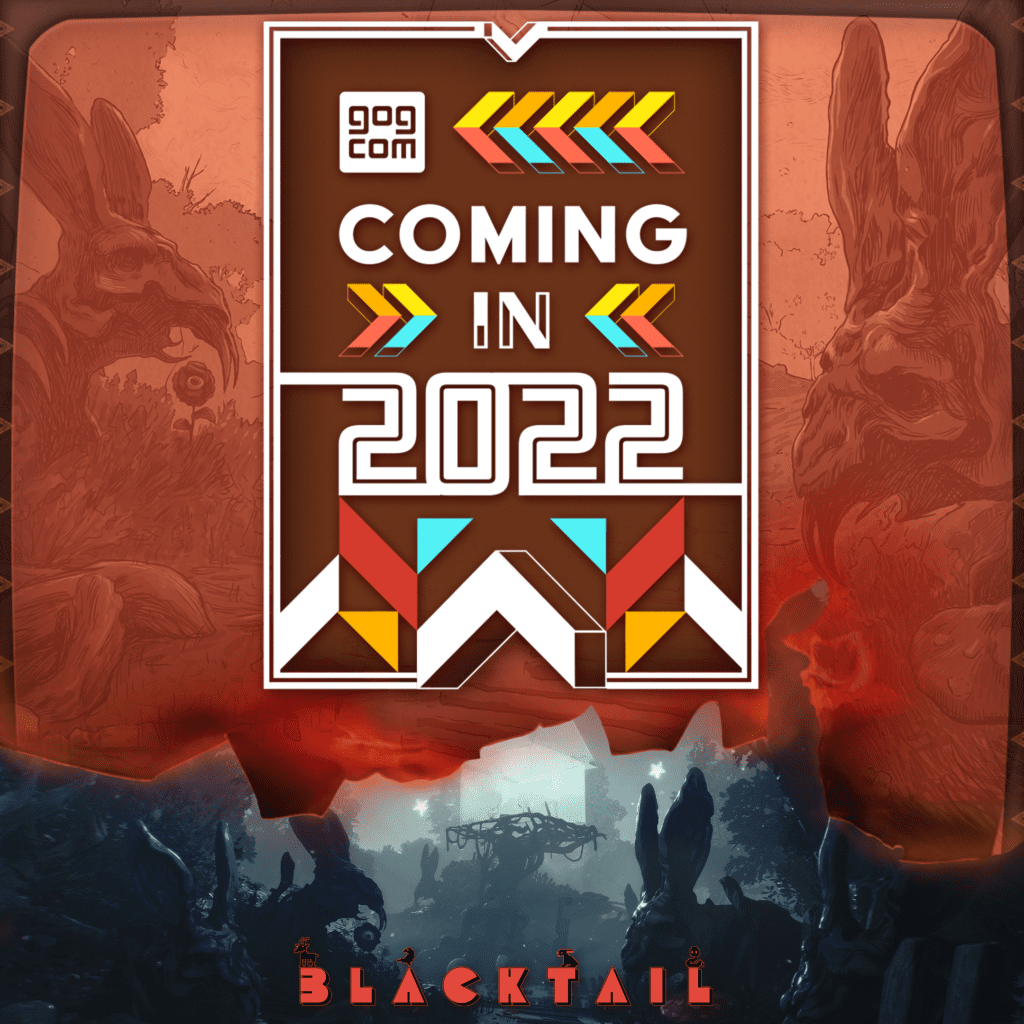 2022 already promises to be a year full of amazing releases. From action blockbusters to classic-inspired adventure and strategy games with a side of boundary-pushing indies… We already can't wait! So take your time to explore this list and to make sure you won't miss their release, wishlist all of the titles that suit your own gaming needs.
---
9 December 2021
Which Witch is Which – IGN and Other Major Media Preview BLACKTAIL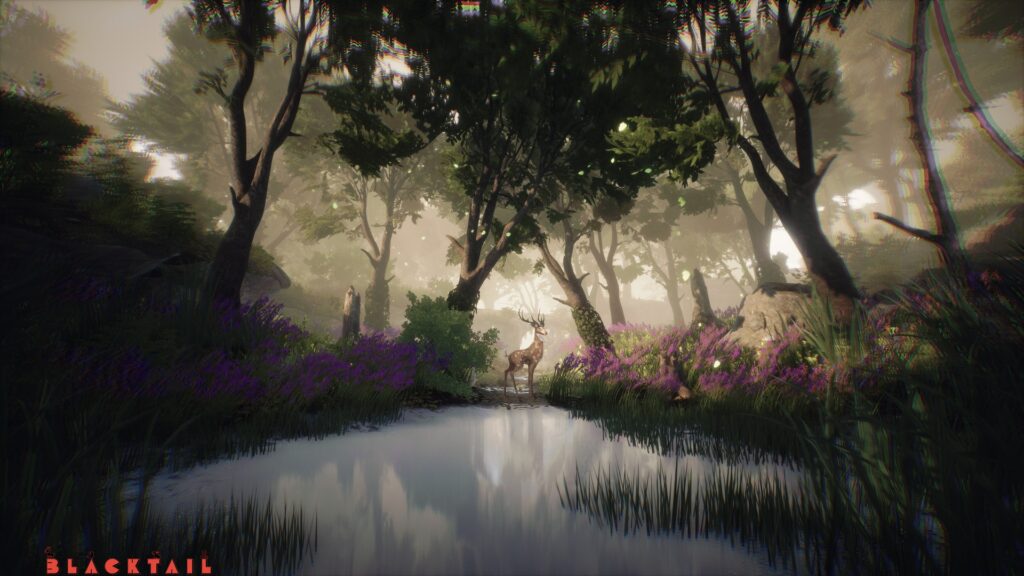 Media got hands-on with an early version of BLACKTAIL for the world's first previews of our upcoming action-adventure game! Spoiler, they loved their time with the game AND IGN called BLACKTAIL "consistently disquieting", so it sounds like we're exactly on track to where we want to be as we create this surreal world.
---
3 December 2021
ID@Xbox Winter Game Fest Demo & The Game Awards featuring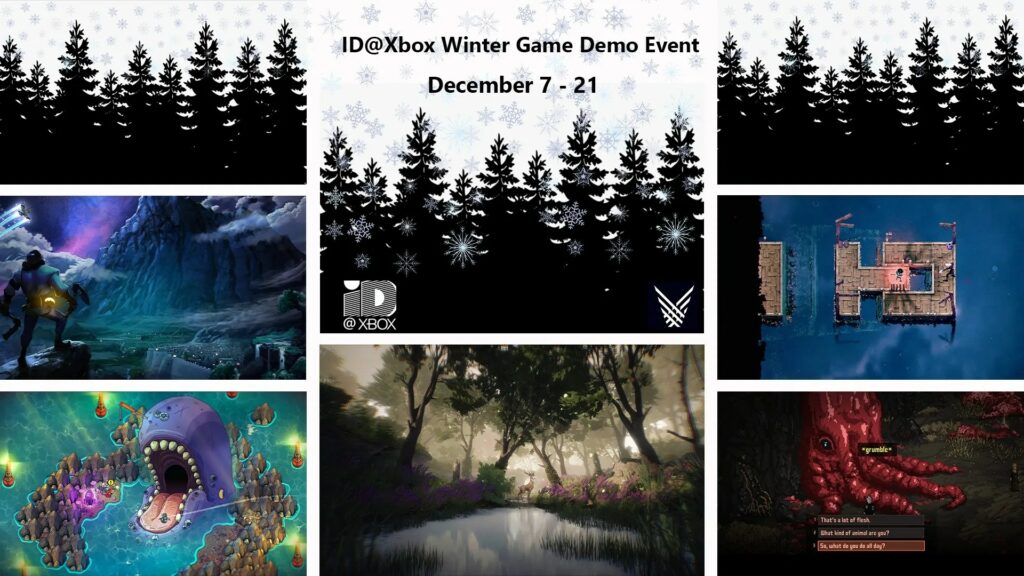 We're excited to present to you the ID@Xbox Winter Game Fest Demo event, once again as part of Geoff Keighley's The Game Awards. We're thrilled about how much fans really enjoy being able to dig their hands into these demos, so here's another opportunity to discover lots of new games coming soon to Xbox. Starting December 7 and running through December 21, you'll be able to play over 35 demos of upcoming unreleased games for Xbox Series X|S and Xbox One!
---
21 October 2021
It All Started With An Idea – THE PARASIGHT Turns Two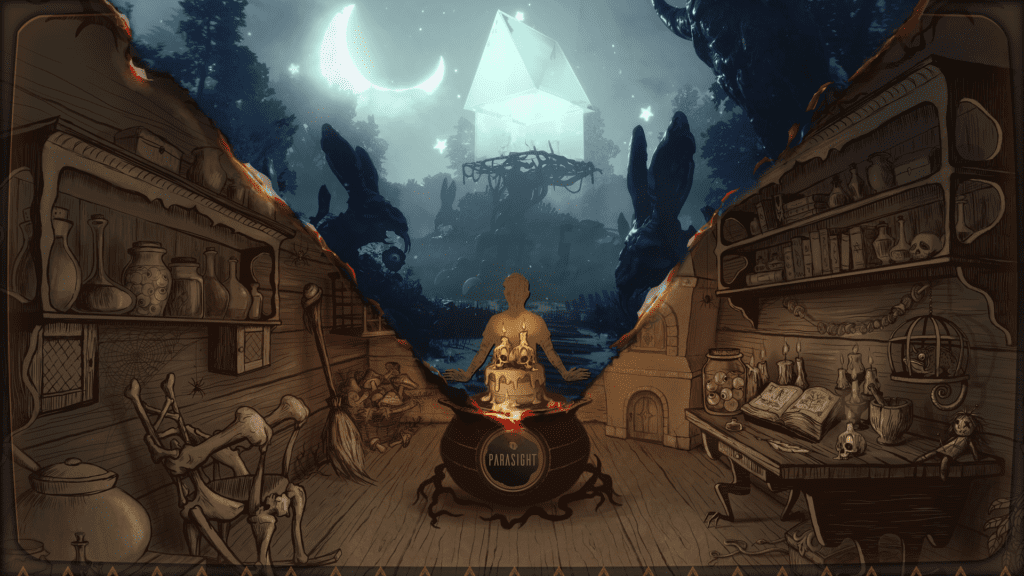 Hi Everyone! …or maybe I should start with "Good-day, Little Red-Cap"? I'm Bartosz Kaproń, founder, Creative Director, and CEO at THE PARASIGHT. Today is the 2nd birthday of our studio, so I thought I'd take this opportunity to introduce myself and share some of the ideas that serve as the foundation for our team's vision.
---
27 August 2021
BLACKTAIL has hit its Alpha milestone!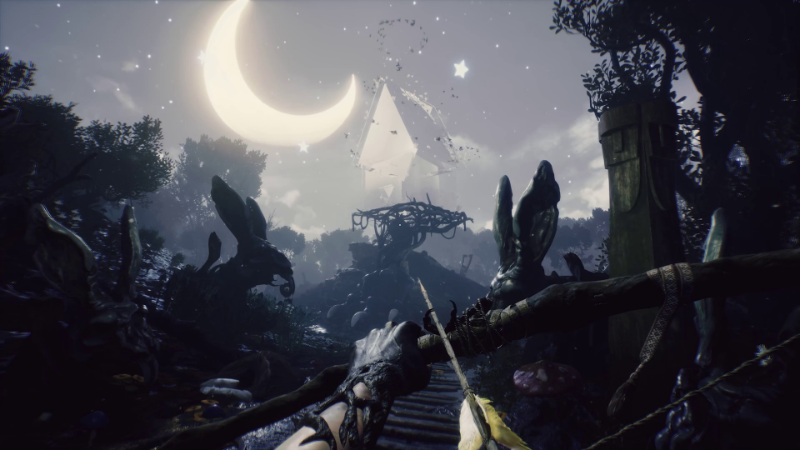 What does this mean? Essentially, our dev team can now play the main storyline from end to end and many of BLACKTAIL's main gameplay features are now in place. This creates the foundation that we'll be continuing to build on, but there's still a long road to travel. From here, we'll be polishing and tuning content we want to keep, and adding new art, quests, characters, monsters, music, and everything else that makes a game. There's lots to keep the team busy as we work towards Beta.
---
17 August 2021
Get Down to THAT Witch House Soundtrack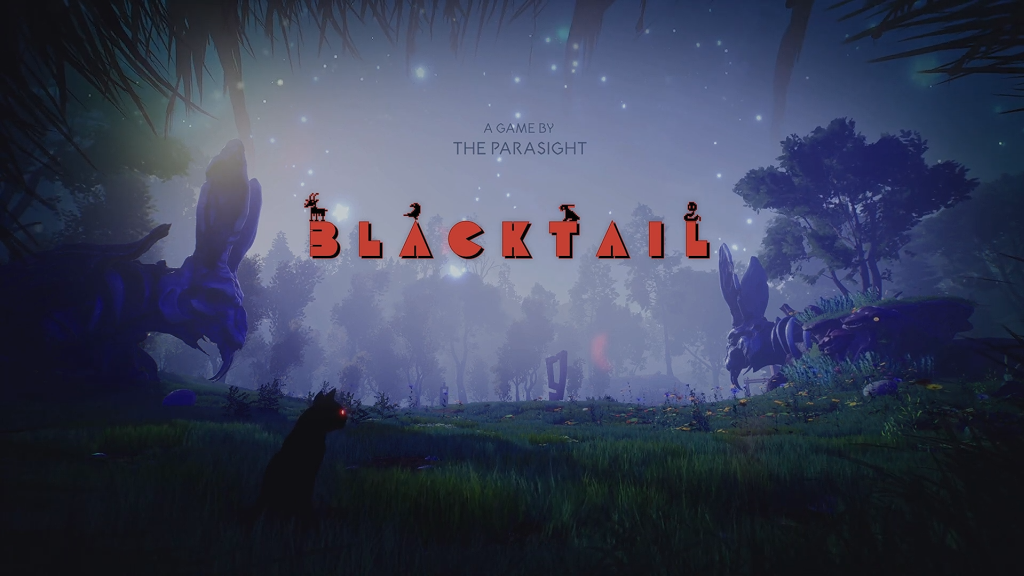 Contrast and duality are core themes in BLACKTAIL. Dark and light, past and present, myth and reality; these are the foundation of the design choices we've made (and are continuing to make) while developing this game. The music is no exception! To help the soundtrack reflect these themes, we've teamed up with our longtime composer partner Arkadiusz Reikowski on the project. He's famous for his beautifully sinister work on games such as The Medium (alongside Akira Yamoka), Layers Of Fear 2 (for which his work was nominated for Best Original Score – Video Game in the Hollywood Music In Media Awards), and Blair Witch. We feel his expertise will bring an element of darkness to our musical vision for BLACKTAIL.
---
22 July 2021
GamingBolt interview with CEO & Creative Director Bartosz Kapron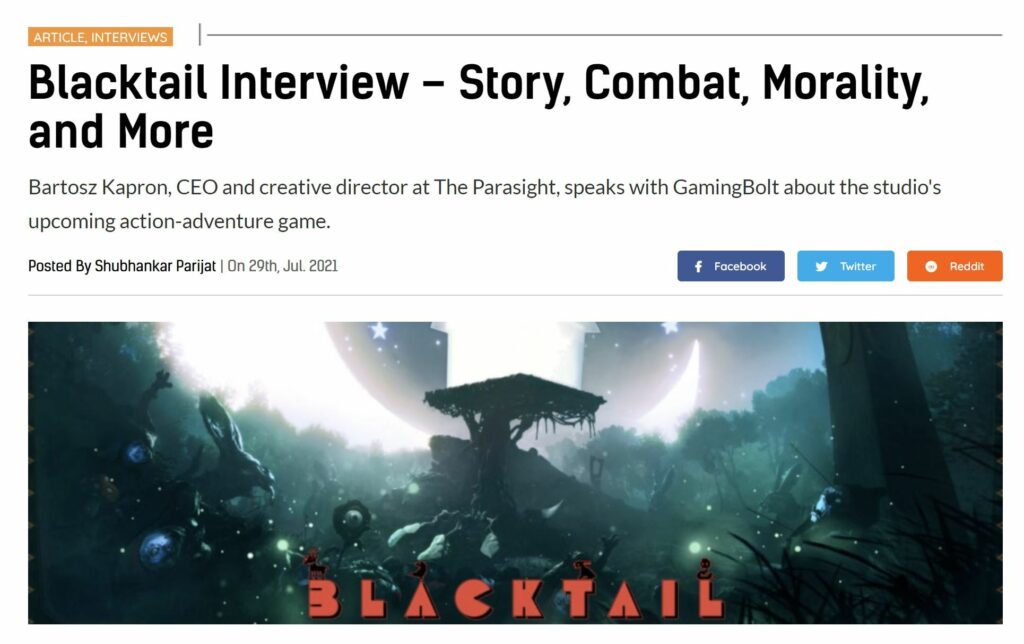 Bartosz Kapron, CEO and creative director at The Parasight, speaks with GamingBolt about the studio's upcoming action-adventure game. Where did the premise for BLACKTAIL come from? How will the morality system impact gameplay and the story? Is Baba Yaga real? Okay, we don't have the answer to that last one, but we advise against taking long walks in the woods at night all the same…
---
22 July 2021
BLACKTAIL, a Choice-Focused Adventure Where You're Baba Yaga, Revealed at IGN Expo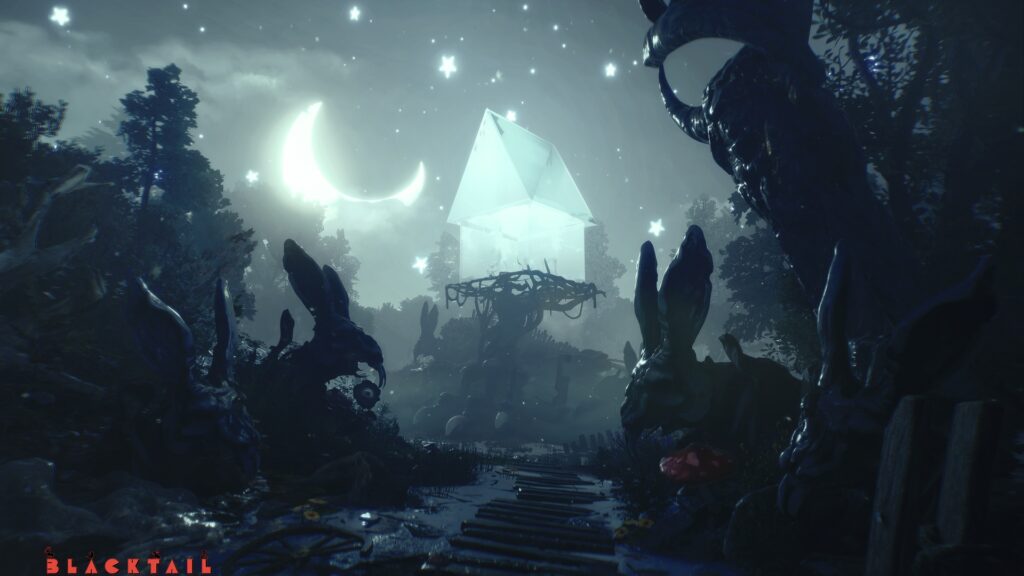 During today's IGN Expo, new studio The Parasight revealed its first game: a first-person action-adventure title starring Baba Yaga, called Blacktail.
As the young Yaga, a woman cast out from her village for witchcraft, you'll be given instructions by an ominous voice to take up a bow and gauntlet and pursue a group of missing children. You'll fight off evil spirits with your newfound weapons, while uncovering the mystery of Yaga's past and make choices that will shape her future.